Destination Wedding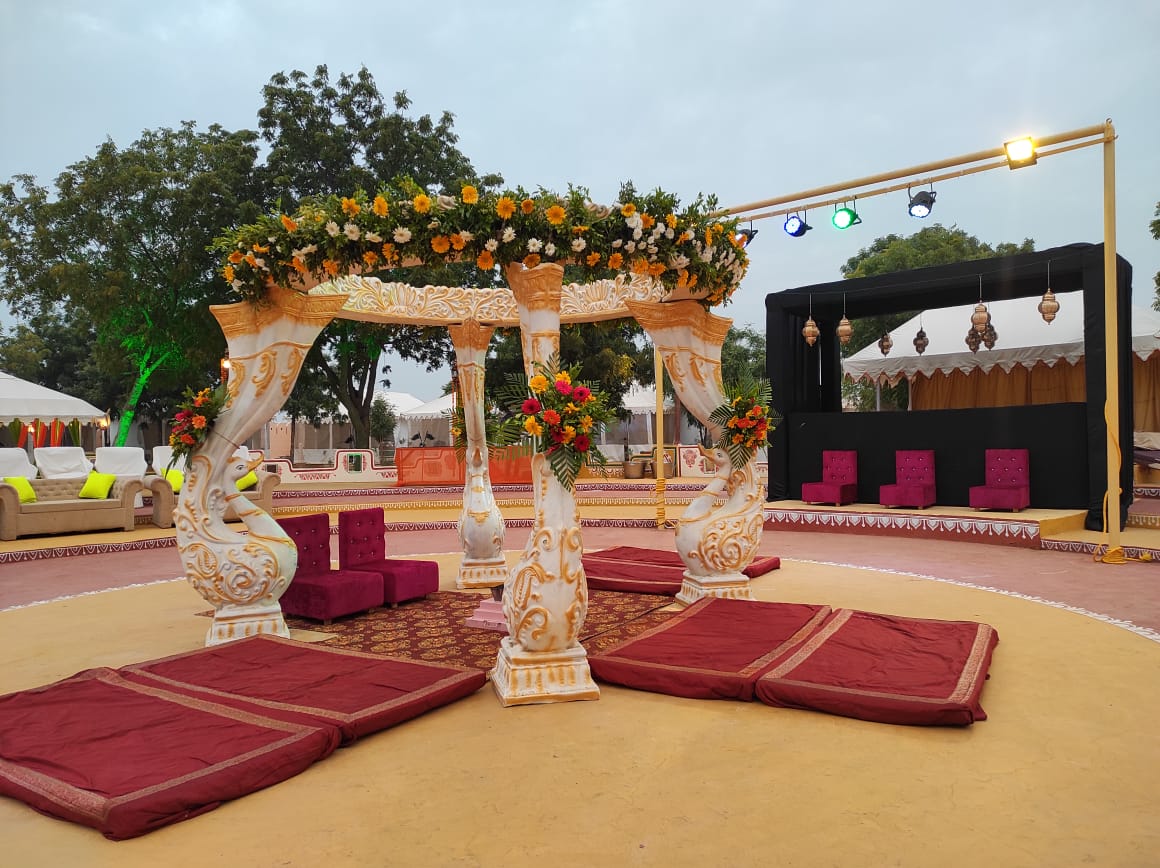 A destination wedding in samrat resort jaisalmer can be An unforgettable experience for those who are on the Lookout for a folk tale wedding. Due to its rich heritage And culture, it promises to offer you many opportunities To create your dream wedding that you and your Soulmate will never forget. With its irreplaceable hospitality and services, samrat Resort is one of the best venues to host a grand wedding Celebration. In samrat resort jaisalmer, you can create a Theme wedding and feel like a royal while providing your Guests with royal treatment. Set foot like a royal and Give your guests the royal treatment. So, if you are planning to get married at this amazing Destination, then continue reading because here we Have provided you with all the information regarding Destination wedding venues and various other Details.......
Haldi Ceremony:- crazy and colorful tale: all About haldi ceremony in indian weddings. We Create an incredible background haldi ceremony Decoration. On the day of haldi ceremony all Theme will be yellow.
Mehandi Ceremony:- a mehndi ceremony is thePre wedding celebration in hindu and sikh culture When the bride has the red-orange mehndi "stain" Applied to her palm, back of hands, and feet. We Create an wonderfull background for mehndi Celebration. On the day of mehandi ceremony all Theme will be green.
Ladies Sangeet:- ladies sangeet will be celebrate On sand dunes. Cocktail party & dinner also will be On sand dunes.
Barat

:- samrat resort will provide camel for all Barati, horse for groom & palki for bride. All the Barati will come on camels, groom come on horse & bride in the palki with royal band.