About Us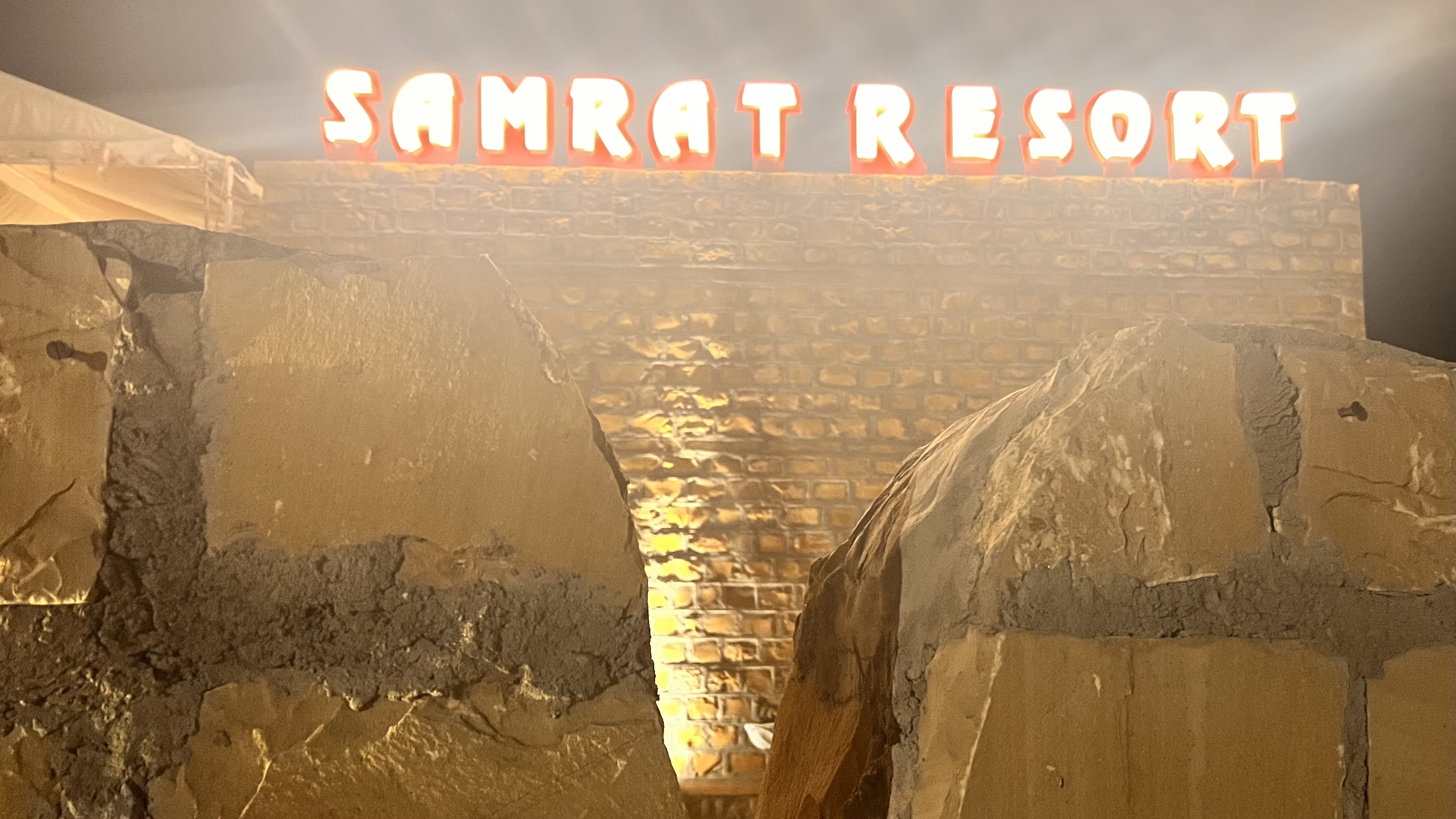 Samrat resort was established in 2012. We have an experience of many years of satisfying their customers to the fullest. Customers are satisfied with our excellence in providing services and facilities which includes a travel desk for your special needs, housekeeping & laundry services, pickup & drop facility, 24/7 front desk service, and many more. The luxury tented accommodation draws a major attraction of tourists.
Samrat resort is the best resort in jaisalmer which has a brilliance in rendering the best services and taking care of its customers to and satisfying to the fullest. The luxury tent in jaisalmer is so well furnished which is beyond imagination. The comfort and pleasure are the main purposes which a royal tent contains.
Amongst the best luxury tents in jaisalmer, samrat resort is the best which offers the luxurious amenities and comfortable stay at a luxury tent at jaisalmer. We offer the best comfortable furniture facilities, staff assistance, and room service. The tented accommodation contains a beautiful tent, toiletries, and a beautiful view of the windmill. Samrat resort is the best family resort in jaisalmer.
The best resort in jaisalmer- samrat resort offers you an ample space for destination wedding in jaisalmer in the rajasthani style performing all the rituals and traditions of rajasthani culture. The excellent services are rendered by the staff. Samrat resort is ideal for making the guest comfortable and enjoys the wedding ceremonies to the fullest. The best wedding destination in jaisalmer samrat resort, you can feel relaxed without having any worries of managing and designing the ceremonial of the royal wedding.
Our resort in jaisalmer is located at an easy distance from the airport, bus terminals, and railways stations. Our resort is 25km from airport, 14km from bus terminals and 16km from railway station
| | |
| --- | --- |
| Name of CEO | Mr. Anil Kasnia |
| Ownership Type | Individual (Sole Proprietorship) |
| Year of Establishment | 2012 |
| Services We Offer | Airline Ticketing Services, Rail Ticketing Services, Car & Coach Rentals, Hotel Booking Services |